A nice cool refreshing dessert made from frozen fruit, including bananas and fruits of your choice, is easy to make with another toy that we own – Yonanas. But don't fear, if you don't own one, you can do the same by using a strong blender.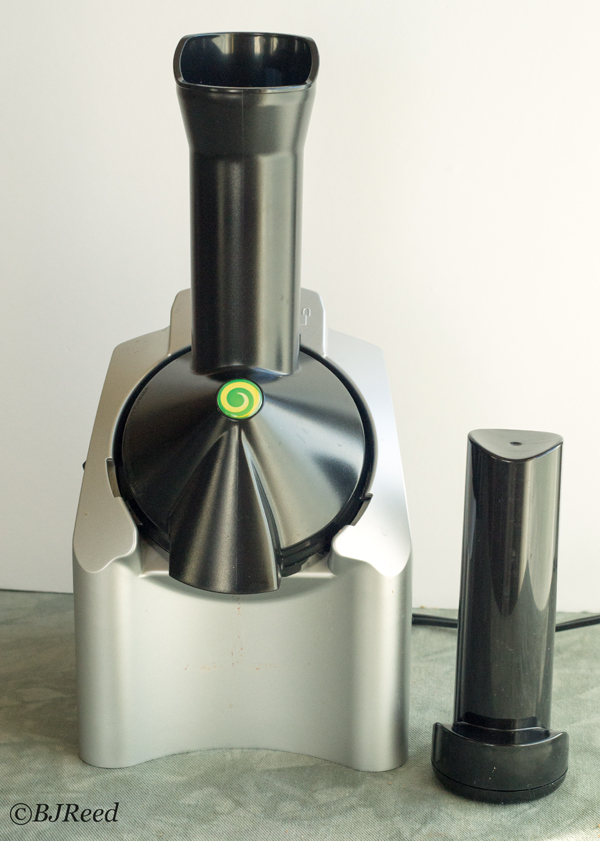 No dairy or added sugar but all the wonderful nutrients makes this a super healthy treat. Plant-based ice cream can be made anytime of the year but it is especially pleasurable during the summer.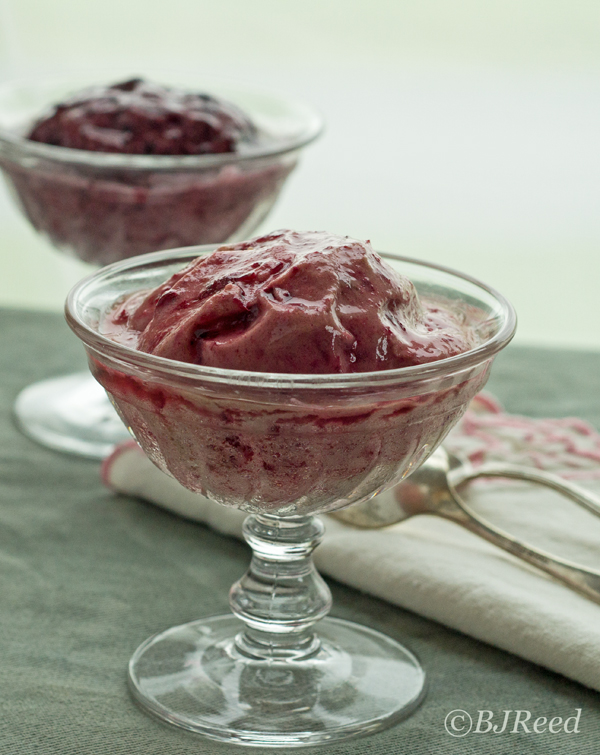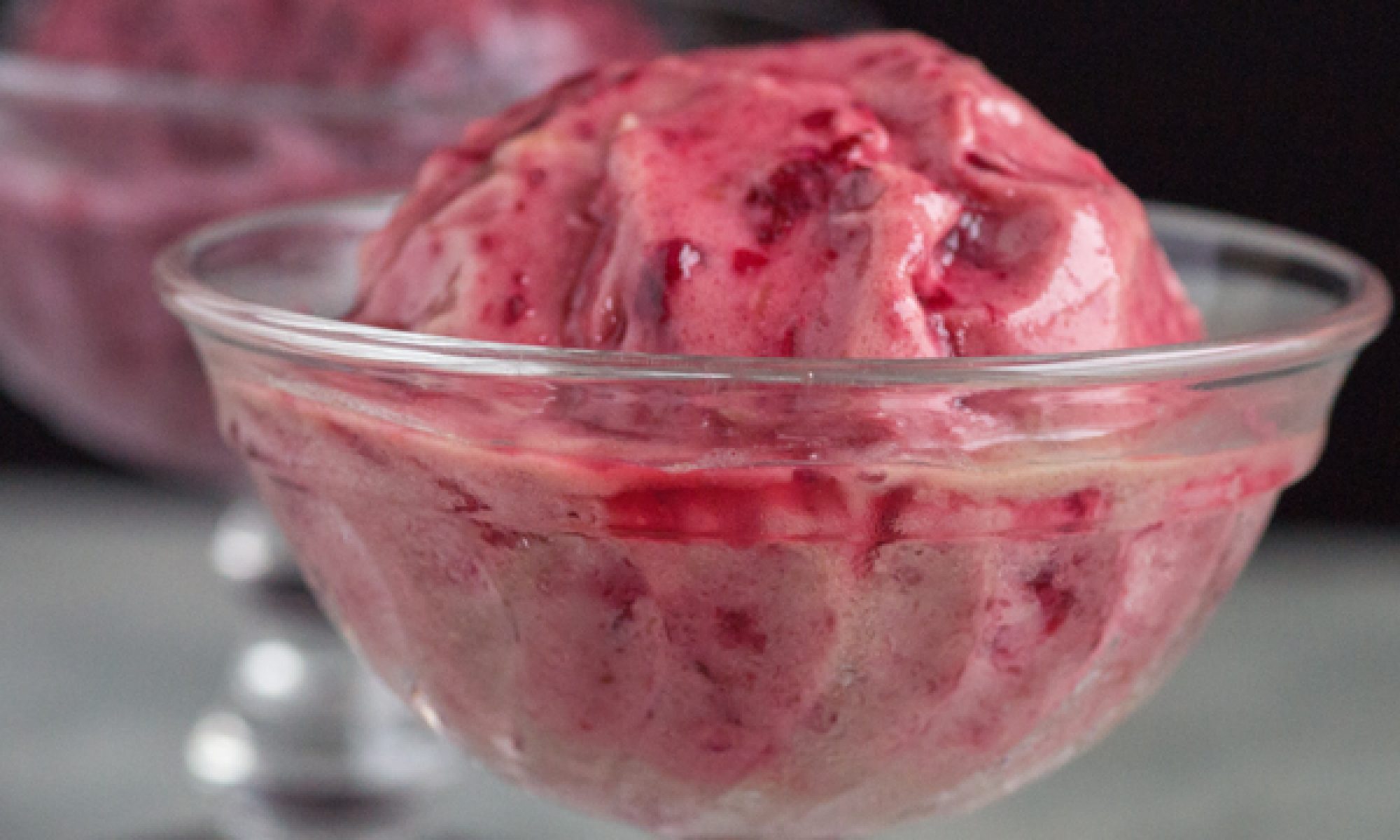 ---
The other day I noticed that our cantaloupe was getting ripe faster than we could eat it. We're aware of food waste and try our best to eat what we purchase or grow. So what to do with those fast ripening fruits, well easy, just freeze them, especially bananas and, in this case, half of that cantaloupe. I'm curious about how yummy this ice cream will taste. First time try but I think it will be perfect with cantaloupe's natural sweetness!
You can see from my food photography that I've made ice cream from bananas and blueberries and cherries. Try strawberries, peaches, mangoes, raspberries…how about watermelon. So let's see what happens with the cantaloupe in this video, what do you think?
Remember to throw over-ripe or excess bananas and fruit in the freezer – make an ice cream treat later! Top with nuts and add chocolate chips too. Delicious. Waste NOT!