Sugar Pumpkin as shown below, a type of winter squash, or your favorite squash can be used as the base for this decadent curry soup. Next add fresh roasted peanut butter or almond butter and various spices…oh my! A small cup full goes a long way to satisfy your peanut butter taste buds found in this tasty smooth soup. As someone told me, "it reminds me of a dessert".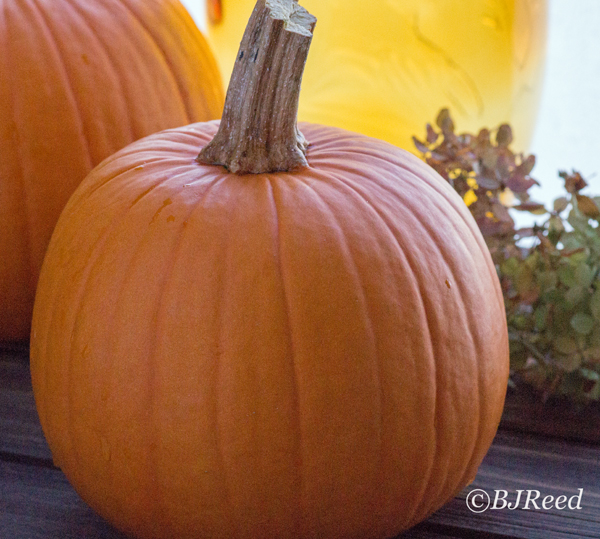 Serves: 7 || Prep Time: 15 minutes || Cook Time: 15
1 (15-ounce) can pumpkin or 2 cups precooked pumpkin or squash
1/3 cup peanut butter or almond butter
3 cups vegetable stock homemade or commercial, no added salt
2 cups water
1 small onion, diced
3 tablespoons coconut flour
2 teaspoons mild curry powder(or to taste)
1 teaspoon ground cinnamon
1 teaspoon coriander
1 clove garlic, sliced or 1/2 teaspoon garlic powder
2 teaspoons ginger root, grated or 1/2 teaspoon ground ginger powder
1/2 teaspoon turmeric
1/4 teaspoon salt
1/8 teaspoon red pepper flake (or more to taste)
1//2 cup unsweetened non-dairy milk
++++++++++++++++
Mix all ingredients in a soup pot, except non-dairy milk. Heat to a boil then reduce heat and simmer for 15 minutes. Blend soup in pot until smooth with an immersion blender. Add non-dairy milk until you reach desired consistency, stir. Serve warm or cool.
Nutrition Facts
Calories 128 Calories from Fat 63, Total Fat 7g, Saturated Fat 2g, Cholesterol 0mg, Sodium 123mg, Total Carbohydrate 10g, Fiber 6g, Sugars 3g, Protein 5g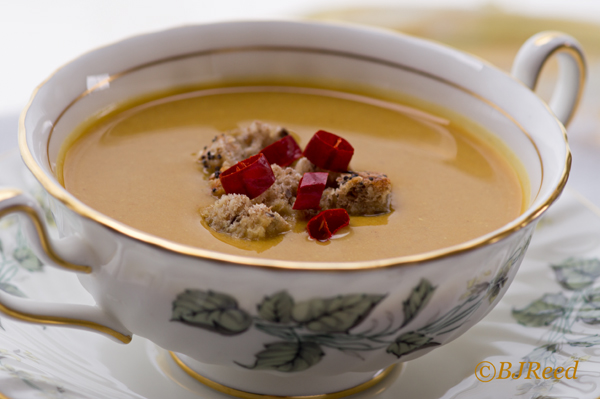 Hope you enjoy this recipe as much as we do!