Rustic Smashed Potatoes are so yummy! Here is a quick method to use and cook a variety of potatoes. We usually have yellow, red and sweet potatoes on hand. Use yellow potatoes as the base, red potatoes are so creamy and sweet potatoes, of course, add a slight sweetness. OR use any type you have. So just grab a few…no peeling needed…easy to mash with a simple hand-held potato masher. In no time you'll have a pot full of cooked potatoes. Add your favorite leafy greens to make an outstanding side dish.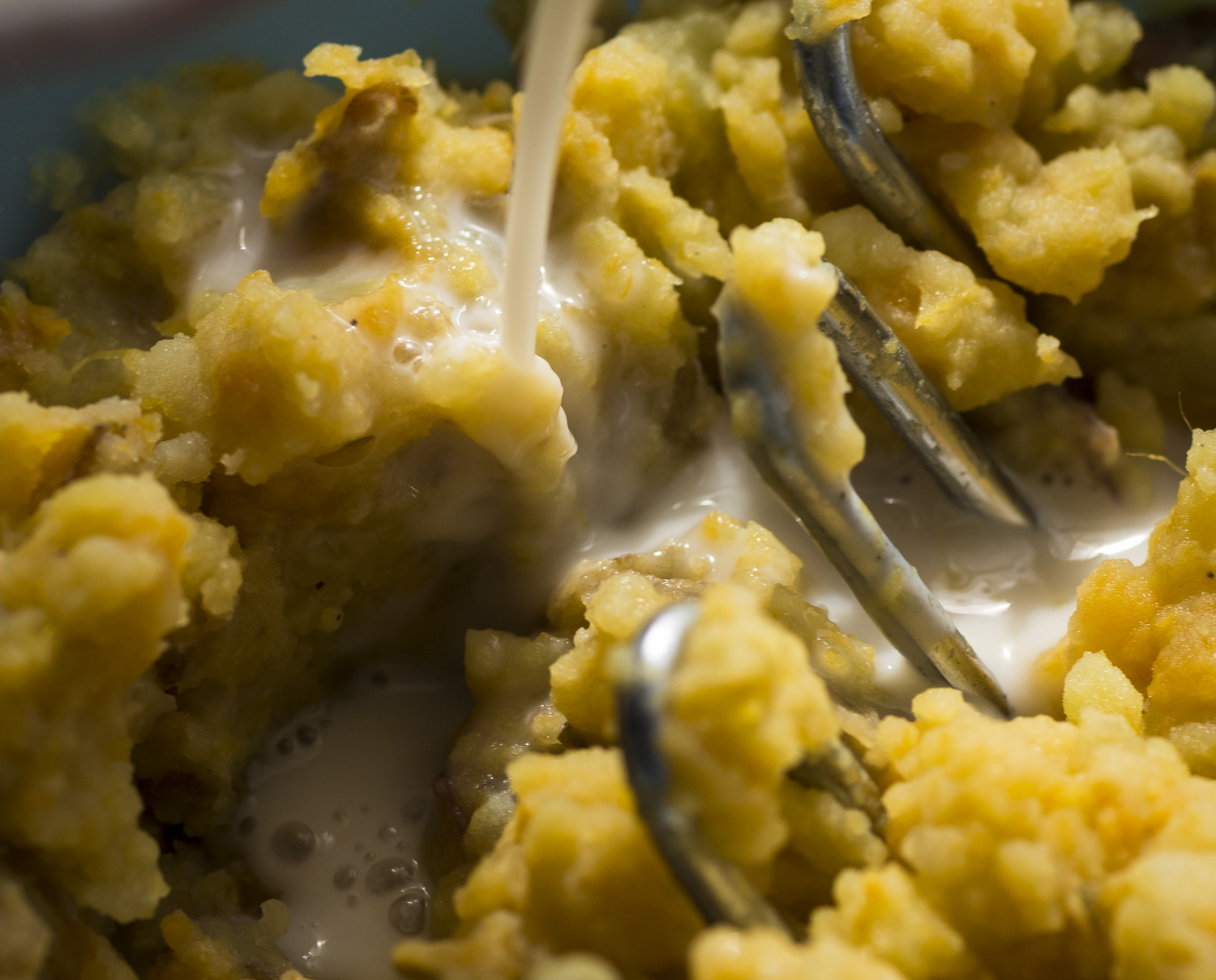 Serves: 8 || Prep Time: 15 minutes || Cook Time: 15 minutes
6 medium yellow potatoes, 1 1/2″ cubed (do not peel)
1 medium red potato, 1 1/2″ cubed (do not peel)
1 medium sweet potato, 1 1'2, cubed (do not peel)
3/4 cup non-dairy milk, as needed
1 tablespoon nutritional yeast
1 tablespoon Dijon style mustard
1/2 teaspoon onion powder
1/4 teaspoon salt or to taste
1/4 teaspoon black pepper or to taste

++++++++++++++++
Place prepared potatoes into a medium pot and cover with cold water. Boil about 15 minutes until potatoes are easily pierced with a knife. Drain (reserve hot water to wilt leafy greens) and add nutritional yeast, mustard, onion powder, salt and pepper to a serving bowl. I use a hand-held masher to smash the potatoes by adding milk, little by little, until desired consistency is reached.
Nutrition Facts
Calories 117 Calories from Fat 4, Total Fat 1g, Saturated Fat 0g, Cholesterol 0mg, Sodium 127mg, Total Carbohydrate 23g, Fiber 3g, Sugars 0g, Protein 3g
---
Add leafy greens:
To make the potatoes even more nutritious, add your favorite leafy greens
Tear greens into bite-sized pieces and place into the reserved hot potato water for 2 minutes to wilt
Drain and stir greens into potatoes
I have eaten rustic smashed potatoes for breakfast, lunch or dinner. I love the chunkiness and creaminess of this dish and you can't beat the lovely color!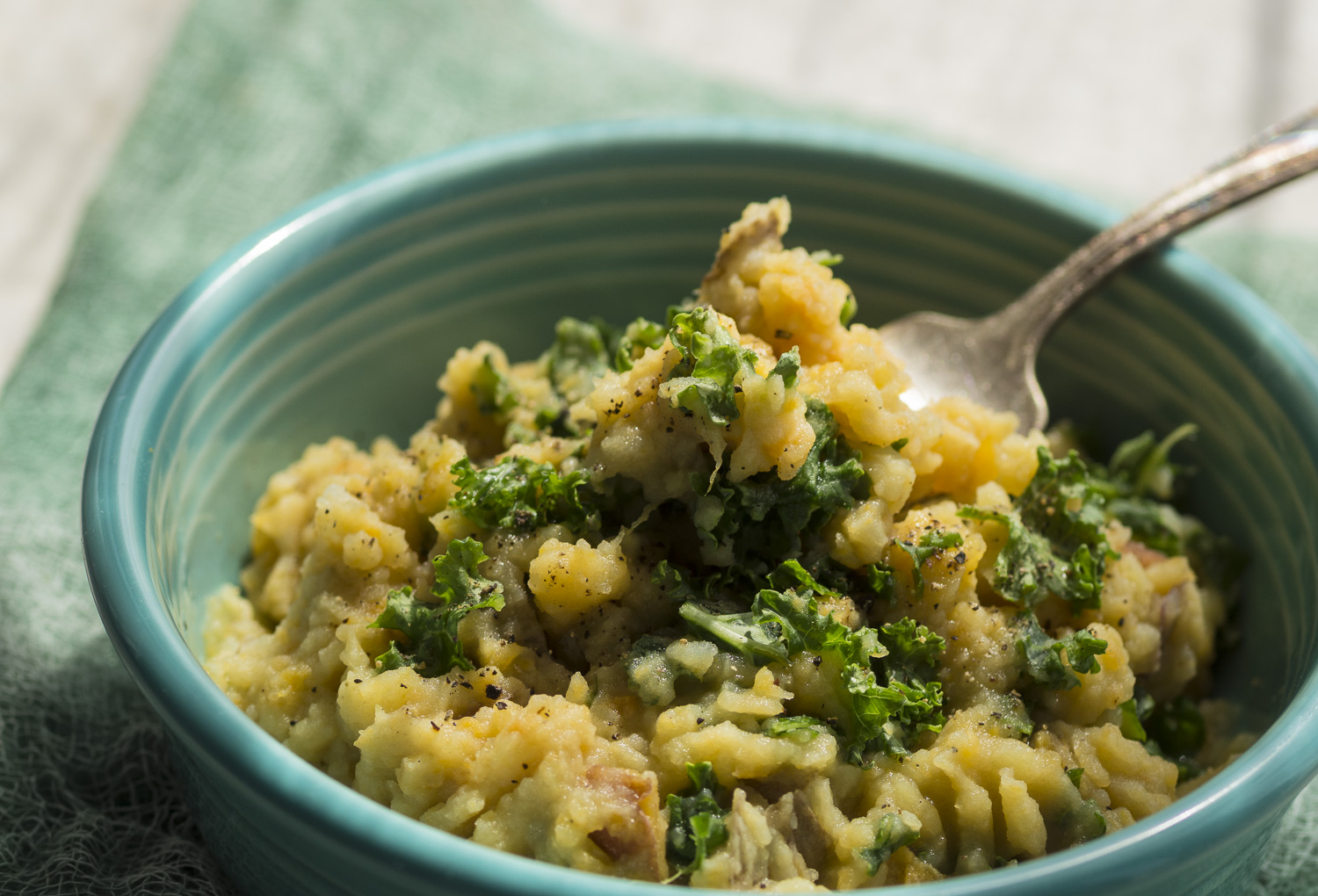 ENJOY!!