I revised my basic cornbread recipe to accommodate my extra cranberries this winter. It's been so much fun photographing cranberries…they are colorful and beautifully translucent. During those chilly days it was uplifting to spend time in my studio photographing these lovely fruit dishes. The warm sun coming through the windows was marvelous! One bonus was enjoying the cornbread after the photo shoot.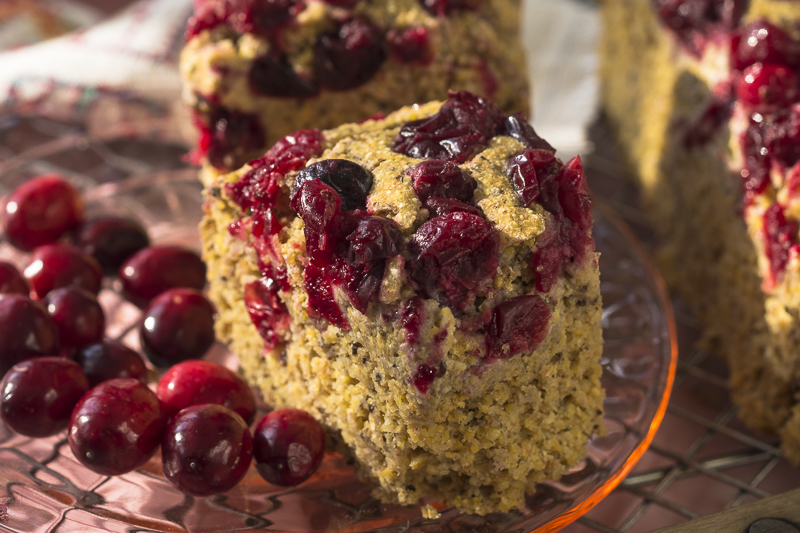 Serves=10
1 cup cranberry sauce –
see recipe
– (make before preparing cornbread)
1 cup unsweetened non-dairy milk
1/3 cup water
1/2 lemon (juice plus 1 teaspoon zest)
1 cup white whole wheat flour
1 cup yellow cornmeal
1/2 teaspoon baking soda
3/4 teaspoon baking powder
2 tablespoon date paste or maple syrup
1 teaspoon vanilla extract
3 tablespoons flaxseed meal
3 tablespoons aquafaba (chick pea brine)
Preheat oven to 375° F. In a small bowl measure non-dairy milk and water, add juice and zest from 1/2 lemon into this liquid. Set aside. In a medium size bowl mix these dry ingredients – flour, corn meal, baking soda and baking powder. To the wet ingredients add sweetener, vanilla, flax seed meal and aquafaba then whip this mixture. Combine wet ingredients into dry ingredients. Pour batter into non-stick loaf pan. Place cranberry syrup on the top of the batter. Bake for about 30-35 minutes. Cool before slicing.
Nutrition Facts (without cranberries)
Calories 120 Calories from Fat 13, Total Fat 1g, Saturated Fat 0g, Cholesterol 0mg, Sodium108mg, Total Carbohydrate 24g, Fiber 2g, Sugars 3g, Protein 2g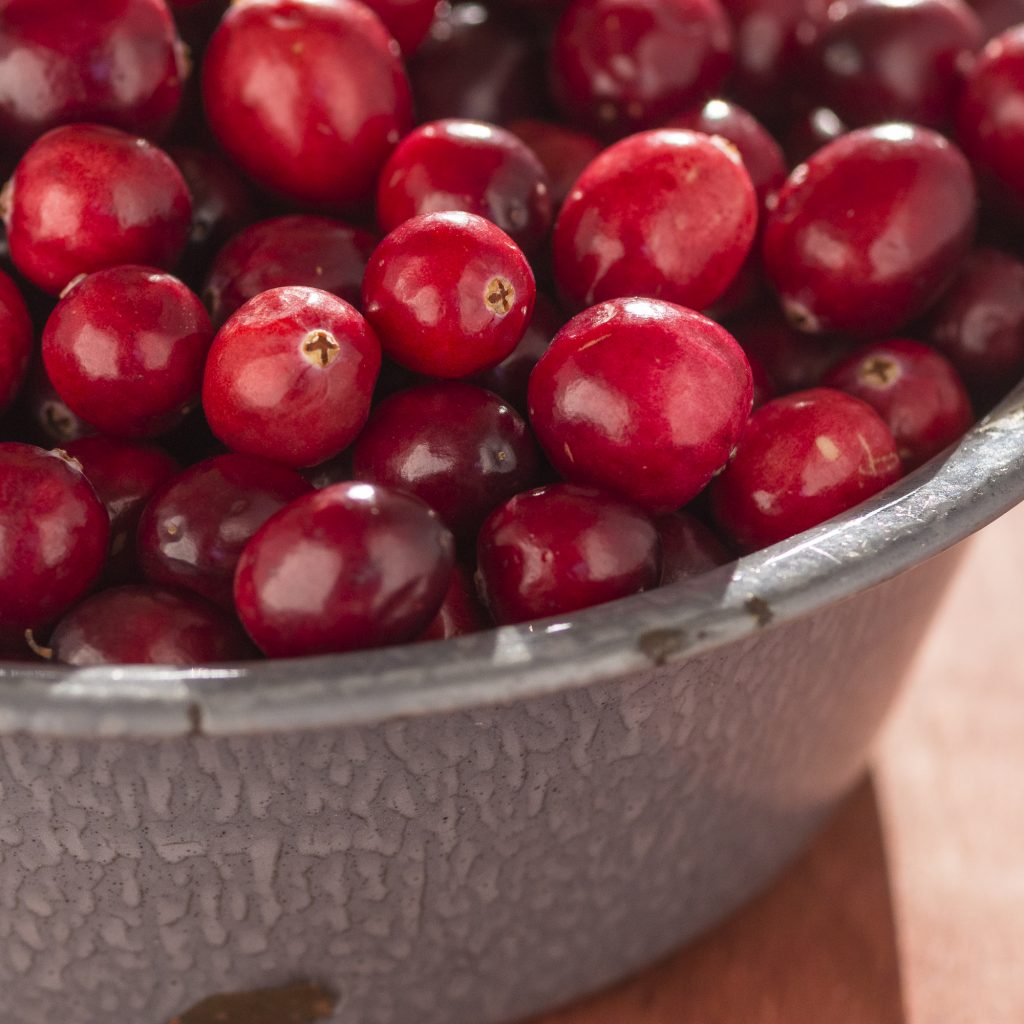 Enjoy adding cranberries to your winter baked goods especially when they are fresh from Cape Cod, can't be beat!